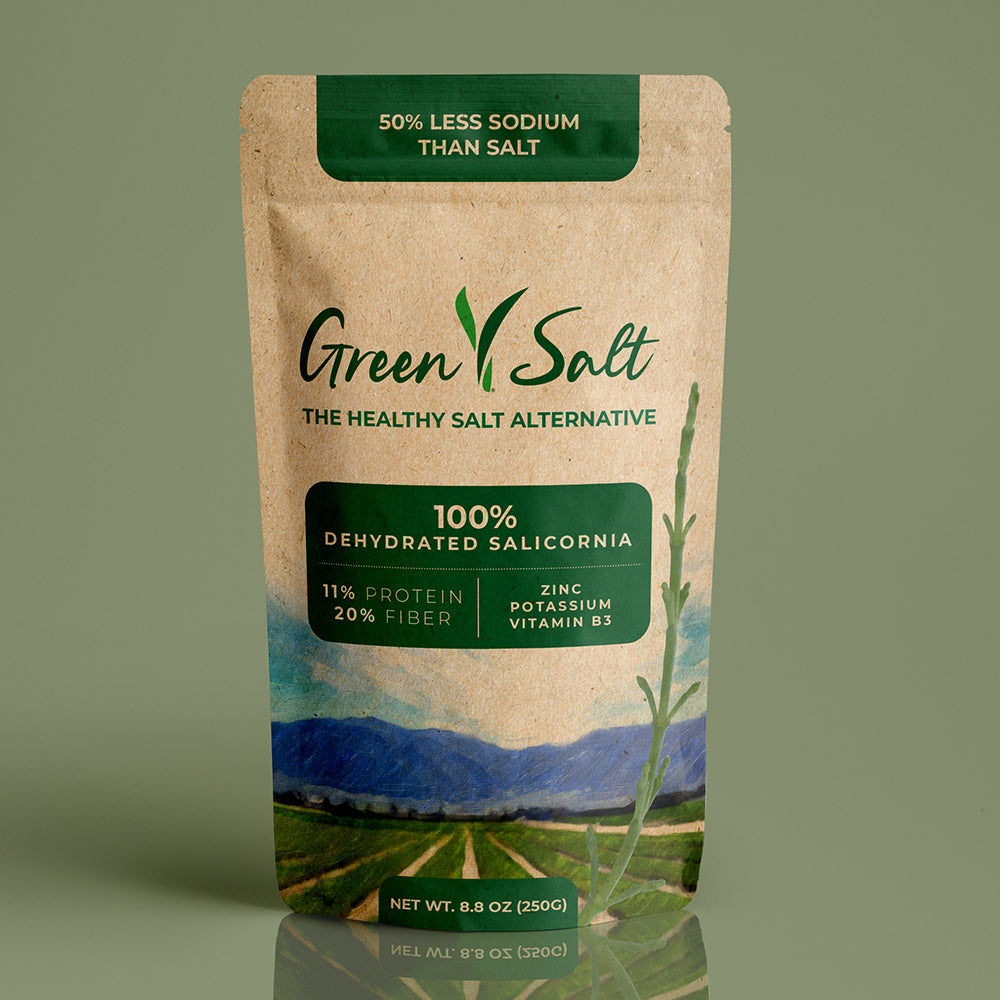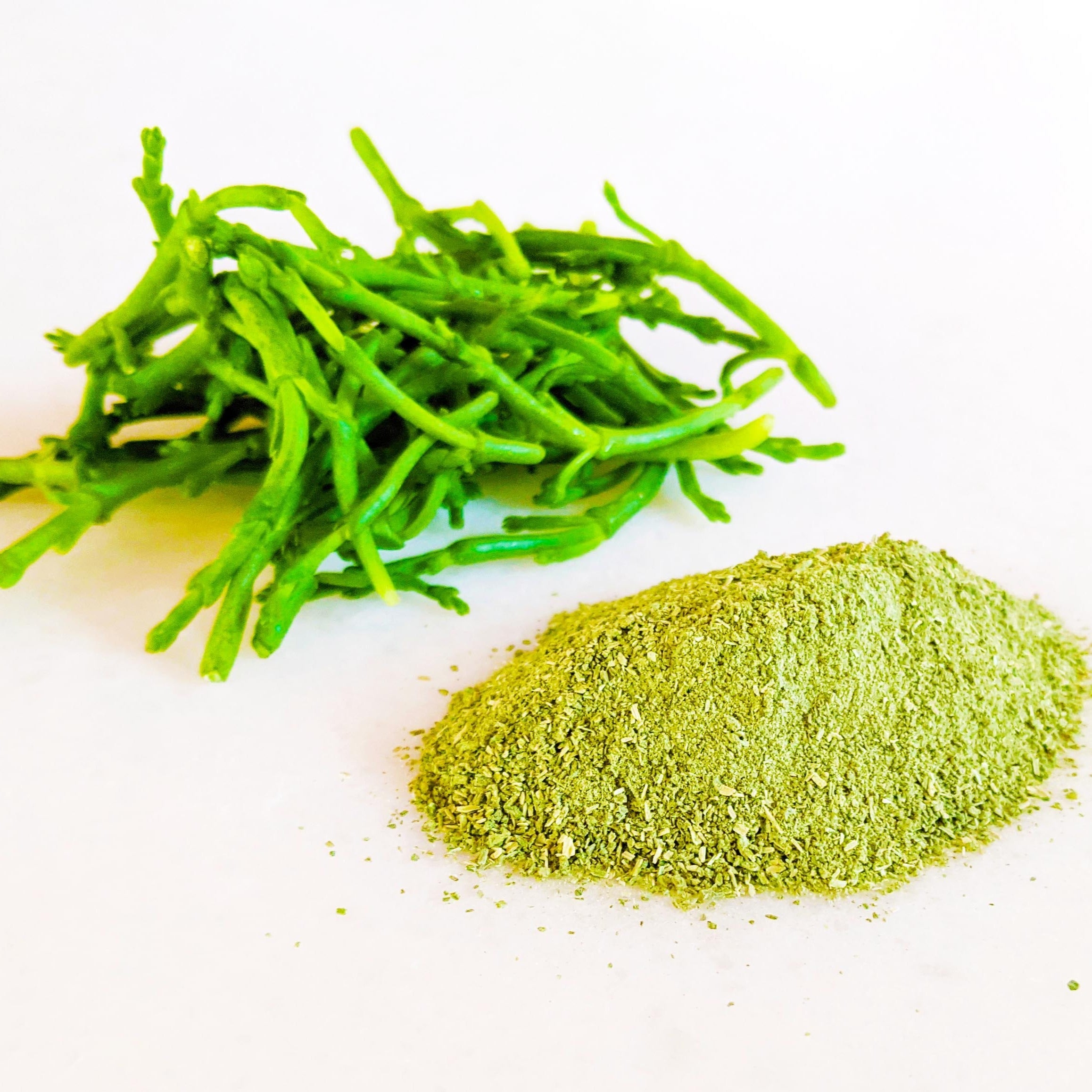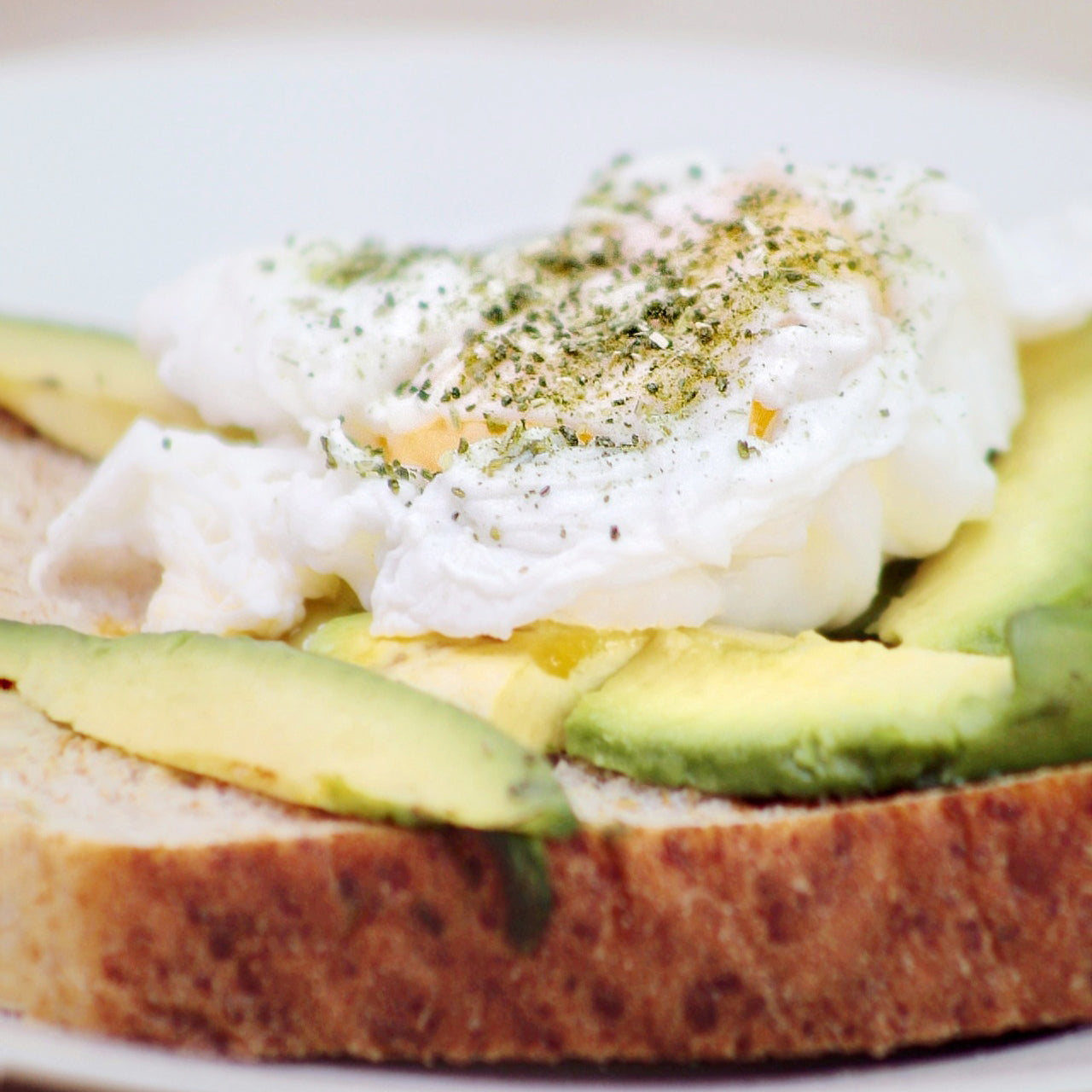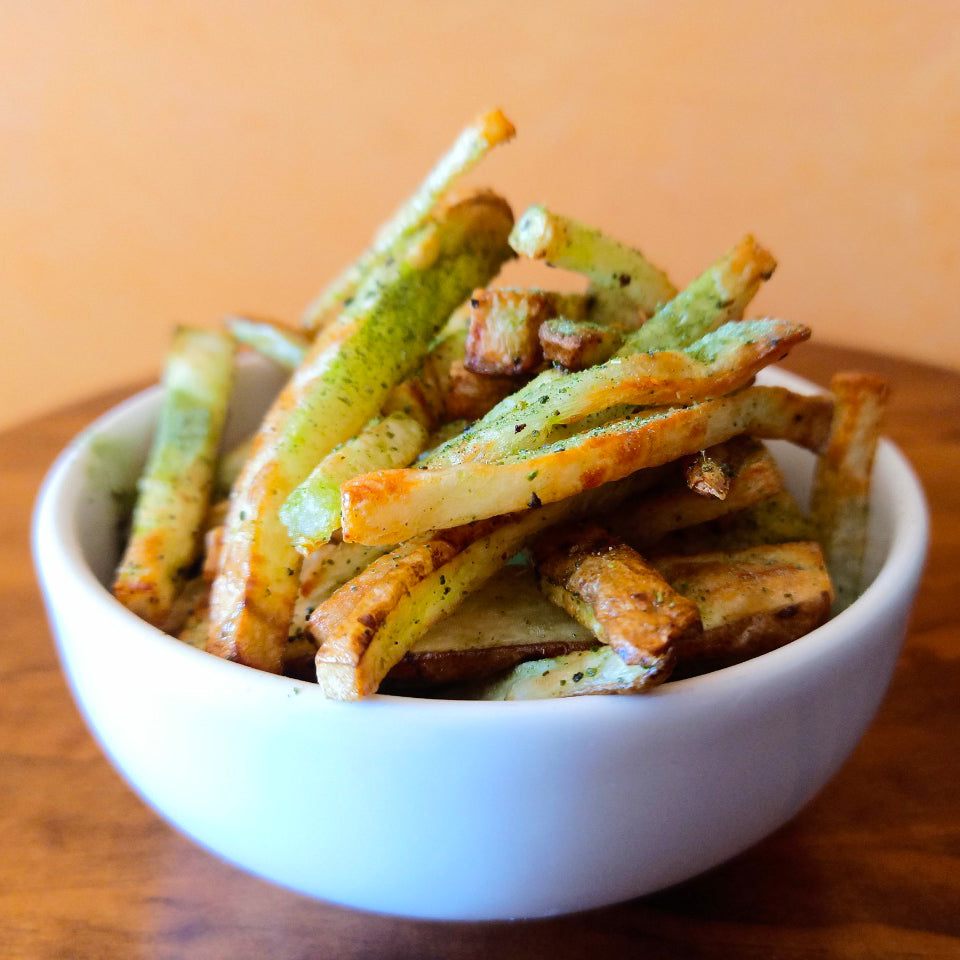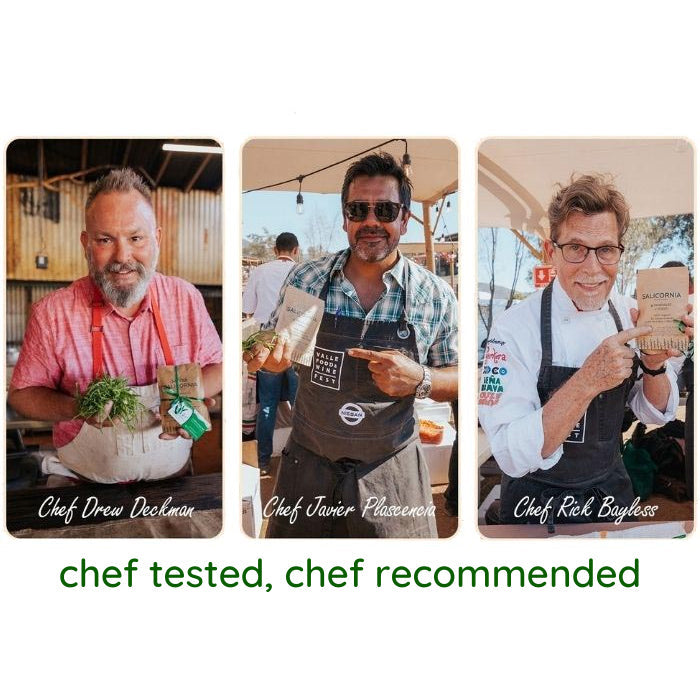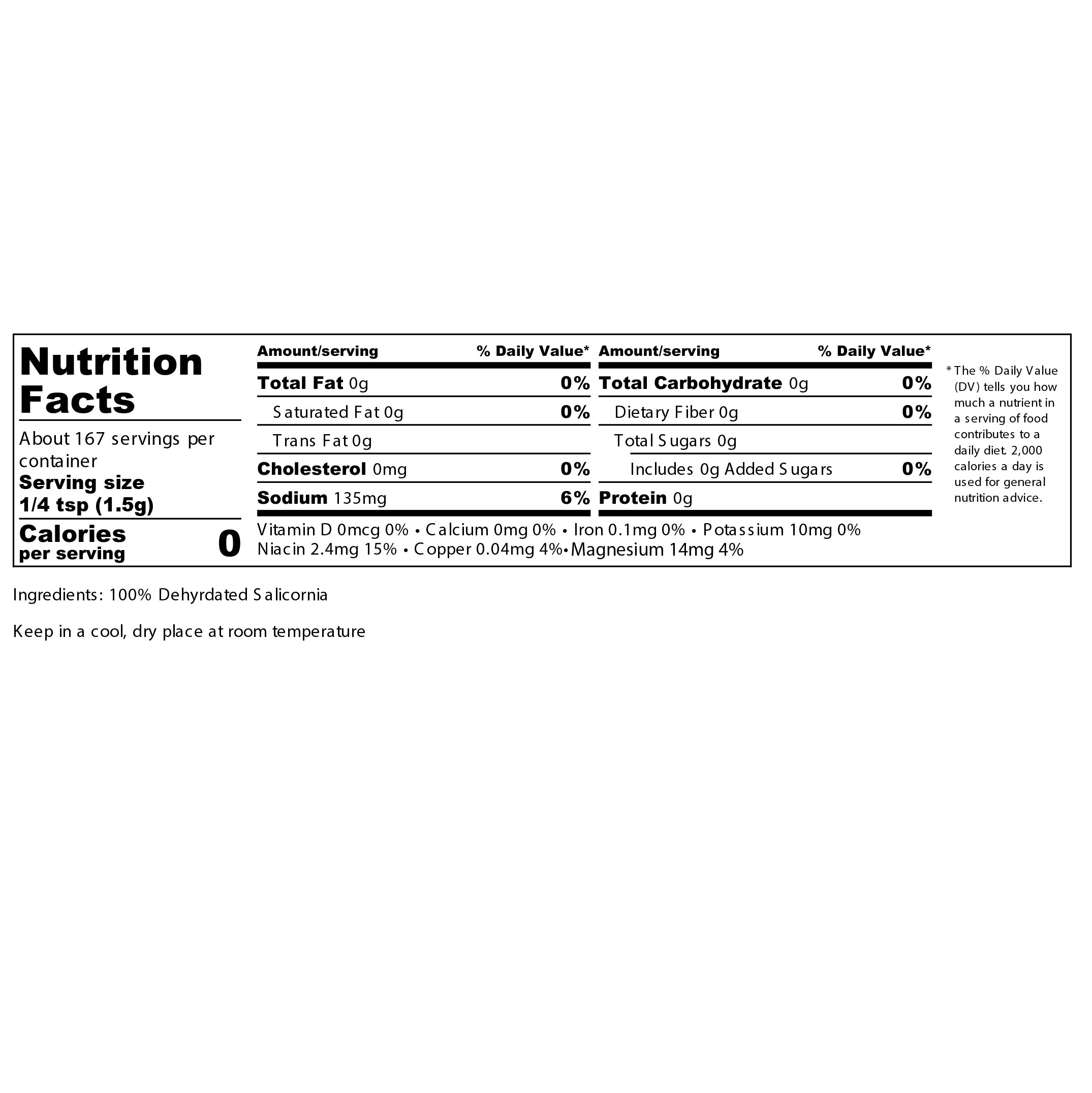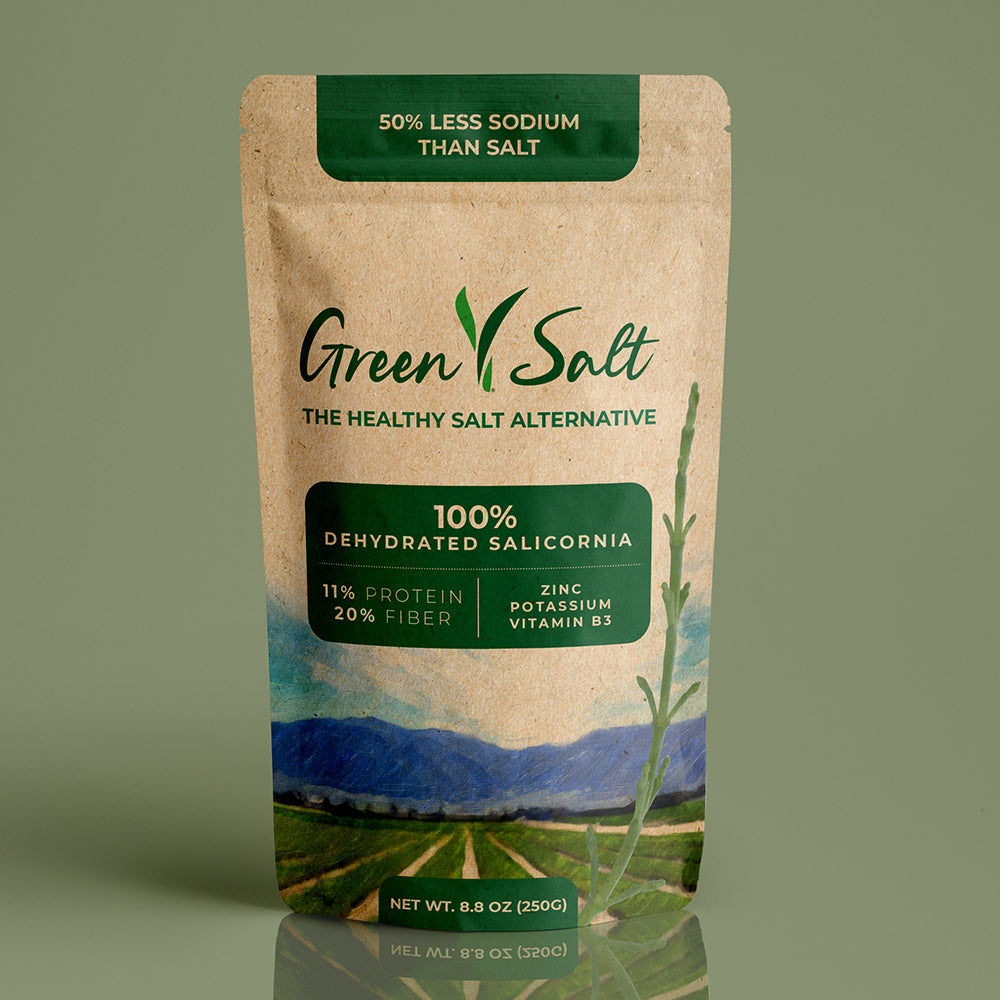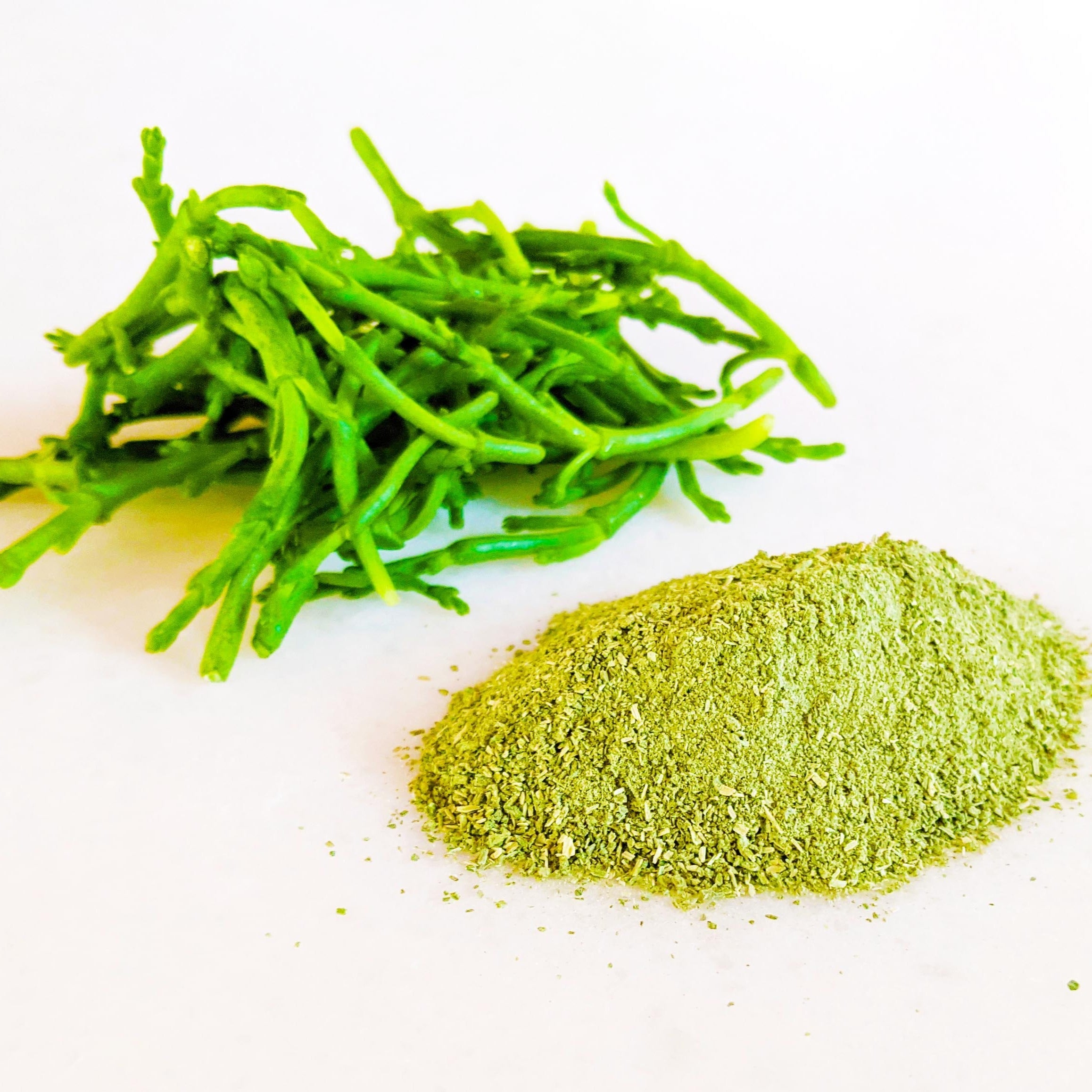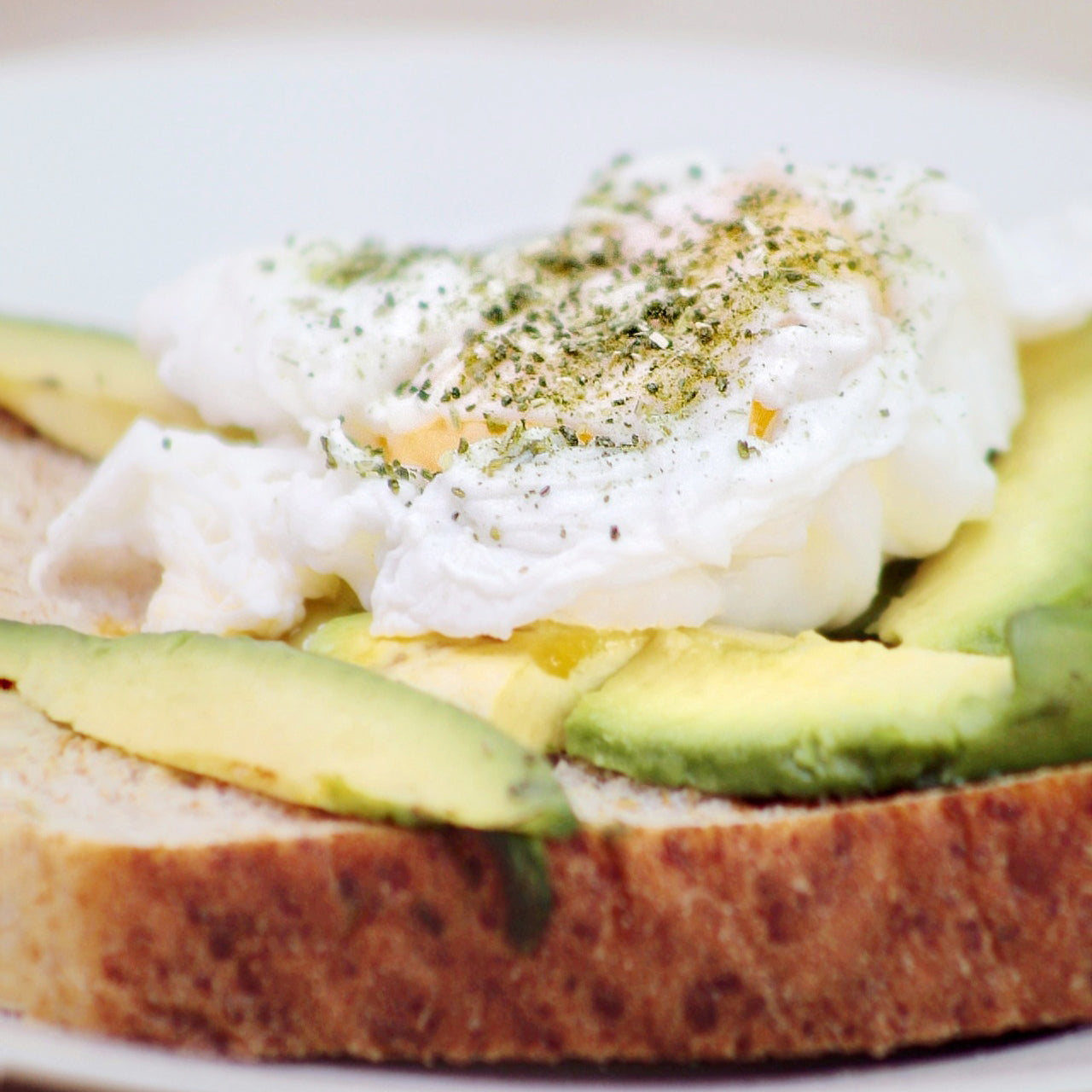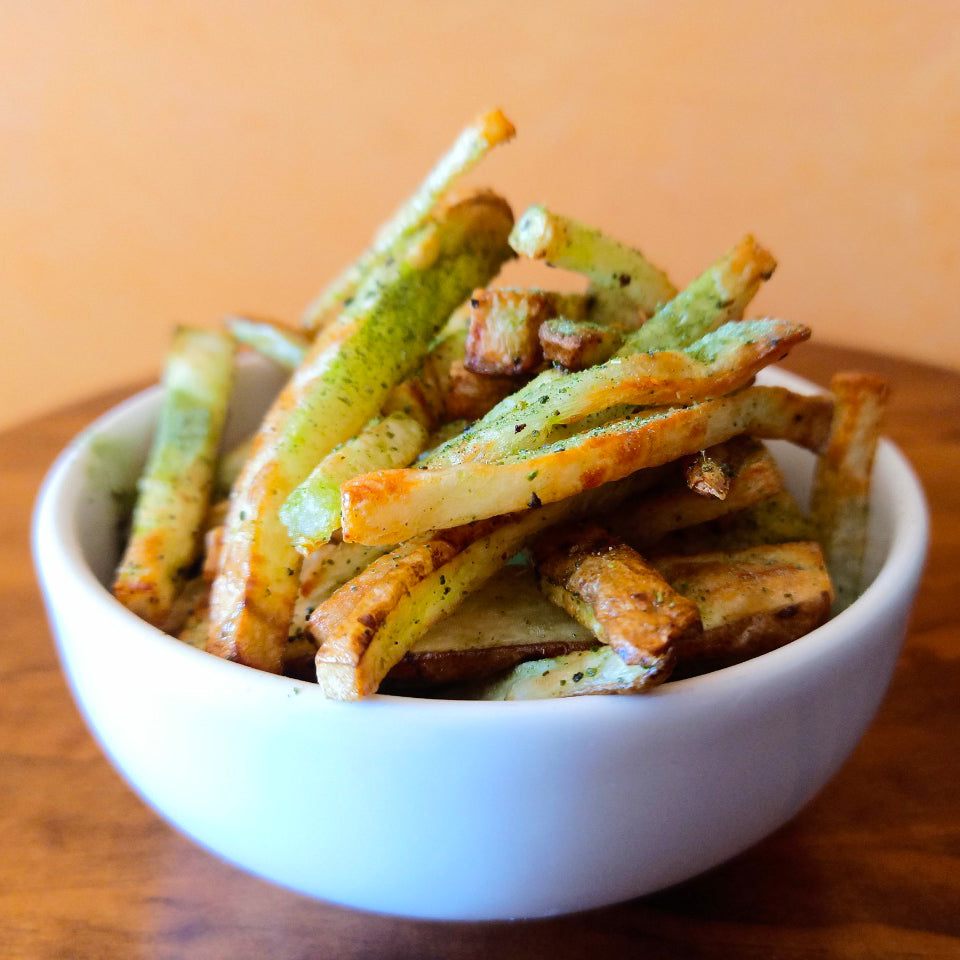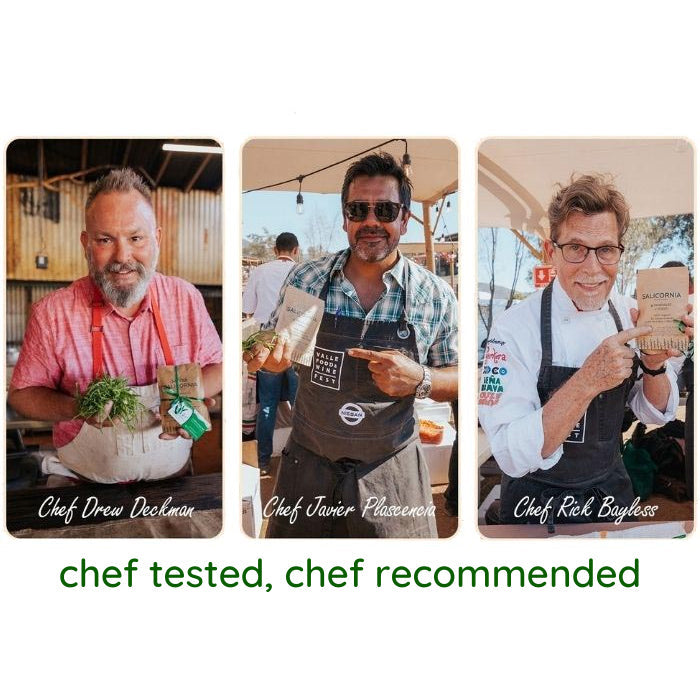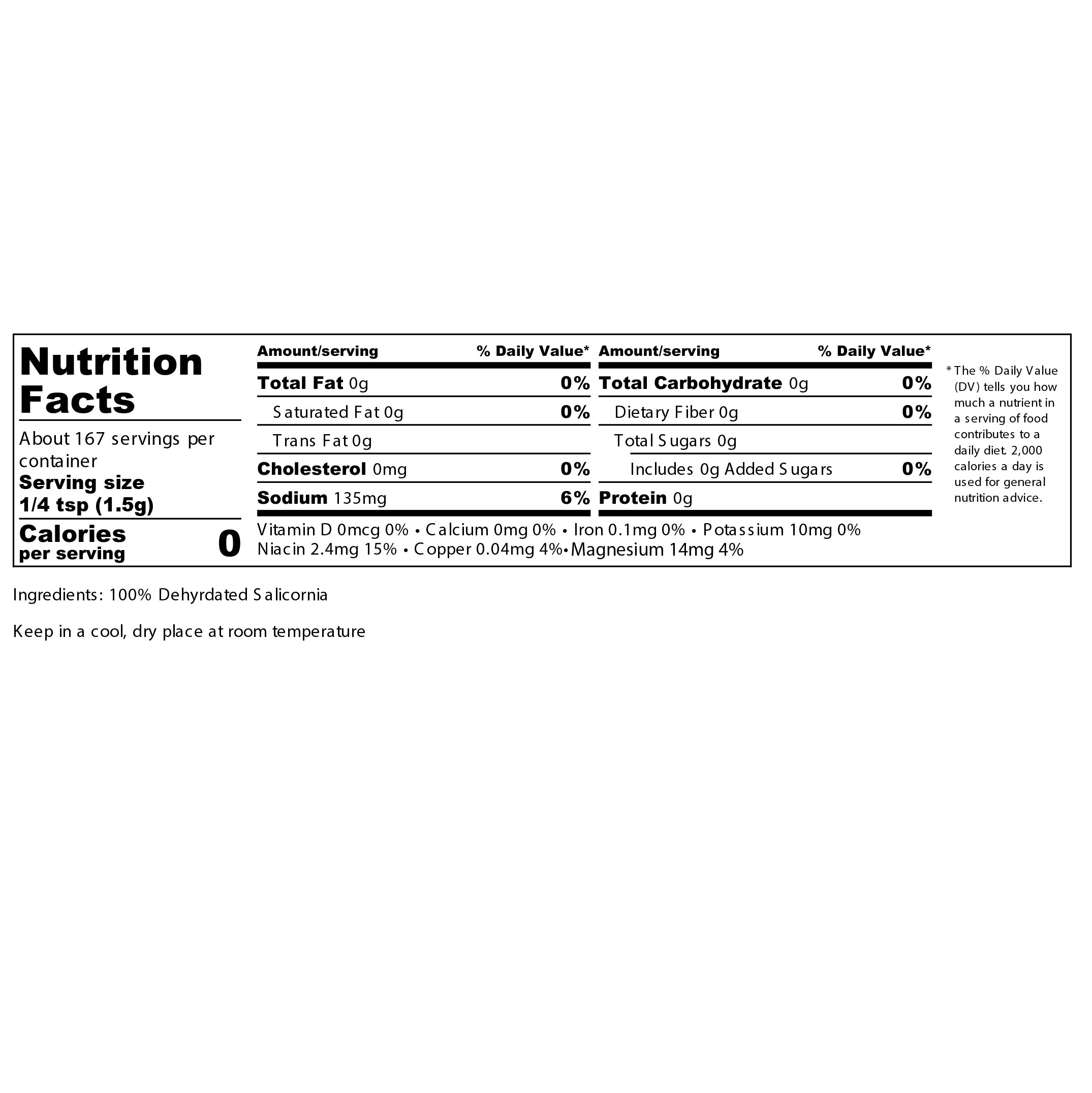 Make your food healthier and tastier with Green Salt!
50% less sodium than salt. Lowering sodium intake helps prevent high blood pressure.
Salty and Umami flavor. 
Magnesium, Potassium, Chlorophyll, Vitamin B3. Help normal function of immune and nervous systems.
Ingredients: 100% Dehydrated Salicornia. Grown organically on our farm in Baja California.
FAQ
Green Salt is 100% dehydrated organic Salicornia. No preservatives, no additives.
3 years if kept in a cool, dry environment.
Green Salt boosts flavor in any dish with substantially less sodium than salt. Eating less sodium reduces our risk for high blood pressure and its complications like stroke, heart disease, and kidney disease.
Green Salt's ingredient, Salicornia, has demonstrated antihypertensive and antioxidant properties in scientific studies. It's also rich in nutrients such as Chlorophyll, Magnesium, Copper, and Vitamin B3.
Use Green Salt just like sea salt in any dish. It adds a delicious salty and umami flavor that goes especially well with vegetables. You can even use it to bake, pickle, and brine!
Salicornia belongs to the same family as Quinoa and Amaranth. It's been consumed for centuries across Europe and Asia. Today it's popular with top chefs around the world. Studies have also found beneficial health properties in Salicornia.
Our farm is FDA registered and our product is USDA approved. To ensure food safety, our sea water goes through an advanced filtration process. We routinely test our soil, product, and water for heavy metals and microorganisms.
Yes, 0.27mcg per 1.5g serving.
Our Salicornia is grown on our farm in Baja California. We use saline lands to cultivate Salicornia. These lands are unusable for other types of agriculture due to their salinity.
We use filtered sea water to grow Salicornia which saves millions of liters of fresh water a year compared to conventional crops.
By recycling saline lands and utilizing sea water, Salicornia farming is one of the most low-impact practices in the world.
We have a 30 day money back guarantee if you aren't completely satisfied with your order.